Ranieri is pulling off another masterstroke under the radar
Leicester have been fantastic in the Champions League and have qualified for the last 16. Their form in the premier league has been the polar opposite. It's fair to say Leicester have prioritised the Champions League over the Premier league. They currently sit in fourteenth position with a total of thirteen points. Disappointing for a team who were crowned Premier League champions 6 months ago. Last year Claudio Ranieri masterminded one of the greatest achievements in English Football history and he will want to build on this. Even though things don't look great at the moment, this is all part of the plan, it's a marathon not a sprint and by the end of the season we will all be singing Ranieri's praises again.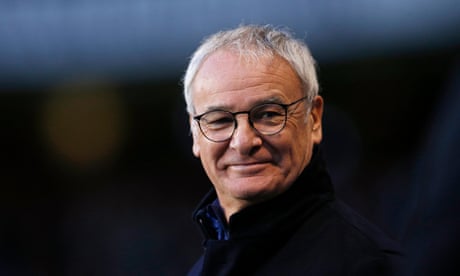 Playing Continental football alongside domestic games puts a huge strain on squads. Spurs have tried to spin both plates at once and failed. Leicester's strategy is to focus on one plate at a time. First they have successfully spun the Champions League plate and now they will spin the Premier League plate. Its two different approaches but already we have an indication of the better strategy. If Spurs don't finish in the top 4 this season their season has been a complete failure. Conversely Leicester have achieved their primary aim of winning group G and now they can turn their attention back to the Premier League. They currently sit fifteen points behind fourth place with twenty five games to play. They will ensure their best players are in top conndition for Premier League games over the next couple of months. They will also be able to spend more time on tactical preparation towards their Premier League opponents.
Fresh legs win games
Leicester's success is based on a number of strategies at the forefront of Sports Science and as a team they suffered the fewest injuries last season. The players drink beetroot juice daily which can increase reaction time by 3.5% and the club even monitor the players sleeping patterns. The players recover from training and games at phenomenal speeds due to the use of Cryotherapy chambers (an extremely scientific ice bath). Furthermore physios even give players ice massages using specially designed bags of ice to help aid recovery. The club invested heavily into a Custom built leg press called 'Nordbord' which improves and monitors hamstring strength.
Other Premier League teams such as Swansea have also now invested in a machine.
This machine allowed players to increase the speed of their sprints. The machine is obviously working because the top three fastest players recorded last season were 1. Jamie Vardy 2. Anthony Martial and 3. Jeffery Schlupp. Leicester have invested heavily into sports science and it is paying dividends towards their results. We can be sure that later in the season Leicester's players will be fitter and fresher than their rivals.
Depth in the crucial areas
Therefore Claudio Ranieri has added to his squad in crucial areas. A large proportion of goals last season came from Jamie Vardy and if the star striker is injured, Ranieri has big problems. This is a problem he addressed in the summer by signing two proven goal scorers. Ahmed Musa scored 13 goals in 29 games in the Russian Premier League last season. He uses his pace well and is a similar mould to Vardy, therefore he can swap in for Vardy with little effect on the team's tactics and understanding. Leicester have also signed Islam Slimani, the Algerian scored 27 goals in 33 games last season in the Portugese Primeira Liga. Ranieri knows the opposition understand Leicester's primary game plan and he will need an alternative for when plan A isn't working. That option is Islam Slimani. The striker offers Leicester an alternative strategy to the pace of Vardy and Musa, his power and aerial presence alone are sure to win Leicester points this season. This strategy has already been used successfully when Slimani bagged two headers against Burnley earlier in the season. Leicester have also strengthened in other areas of the pitch. They signed two centre midfielders in Mendy and Kupustka to replace the legs of N'golo Kante. Cover for Huth and Morgan will be boosted by the presence of Luis Hernandez and they have signed an excellent number 2 keeper in Robert Zieler. These are all proven in top flight football around Europe and are reliable options for Claudio Ranieri when his first team players require rests, or if the game plan needs to change.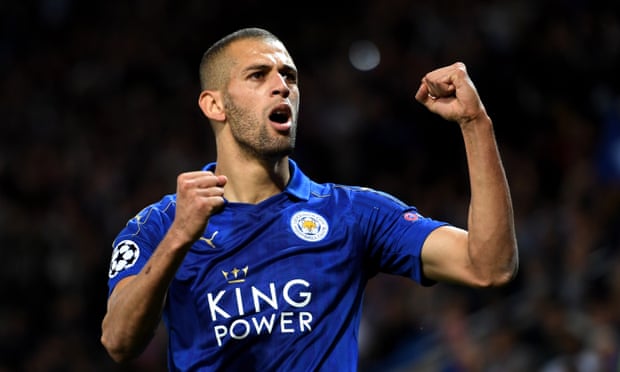 It's a marathon not a sprint
After ten games last season Leicester sat fifth in the Premier League, it's important to remember that this was well over a quarter of the way through the season and Leicester were four places from the top spot. The squad's exceptional fitness levels allowed them to exploit other teams later in the season and this is when they cemented their place at the top of the league. This year they also have a deeper squad to take these fitness levels even higher and enable players to head into games "match ready". We should read nothing into a slow start this season. Leicester's realistic target (whilst balancing a successful champions league run) is Champions league qualification, they currently sit 15 points behind 4th place, but they have 25 games still to play. The only way is up for Leicester.